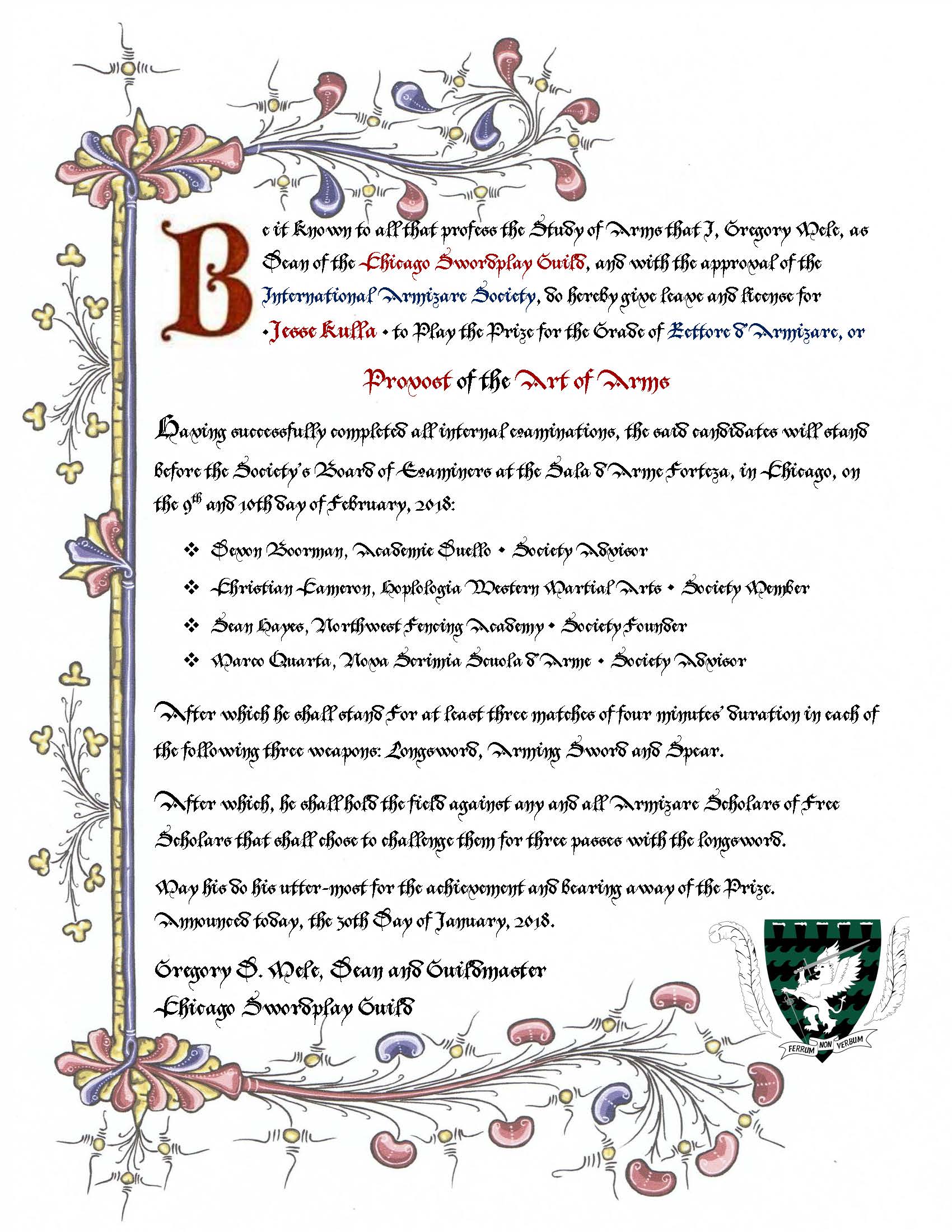 We are pleased to announce there will be a playing of the prize for the grade of Laureato d'Armizare (Free Scholar of the Art of Arms) and Rettore d'Armizare (Provost), this upcoming Saturday (February 10, 2018), at the Sala d'Arme Forteza, in Chicago.
This will mark a huge occasion for the Chicago Swordplay Guild as this will also mark the creation of both our first Armizare Provost, and the first to be created under the auspices and procedures set out by the International Armizare Society. The candidate, Jesse Kulla, has also been with us since virtually the beginning, and over the years has developed quite a reputation in the local, regional and national HEMA community. (We will be posting a full overview of the process, with video from the various examinations and Prize, in the next week or so.)
In addition, the day marks our third Armizare Free Scholar Prize since the Guild's inception, the candidates are long-time Guilders. Nicole Allen of Revival Clothing and Historica fame, has been with the Guild since shortly after its founding in 1999, and Jacques Marcotte has been one of our Taster Class instructors for nearly a decade.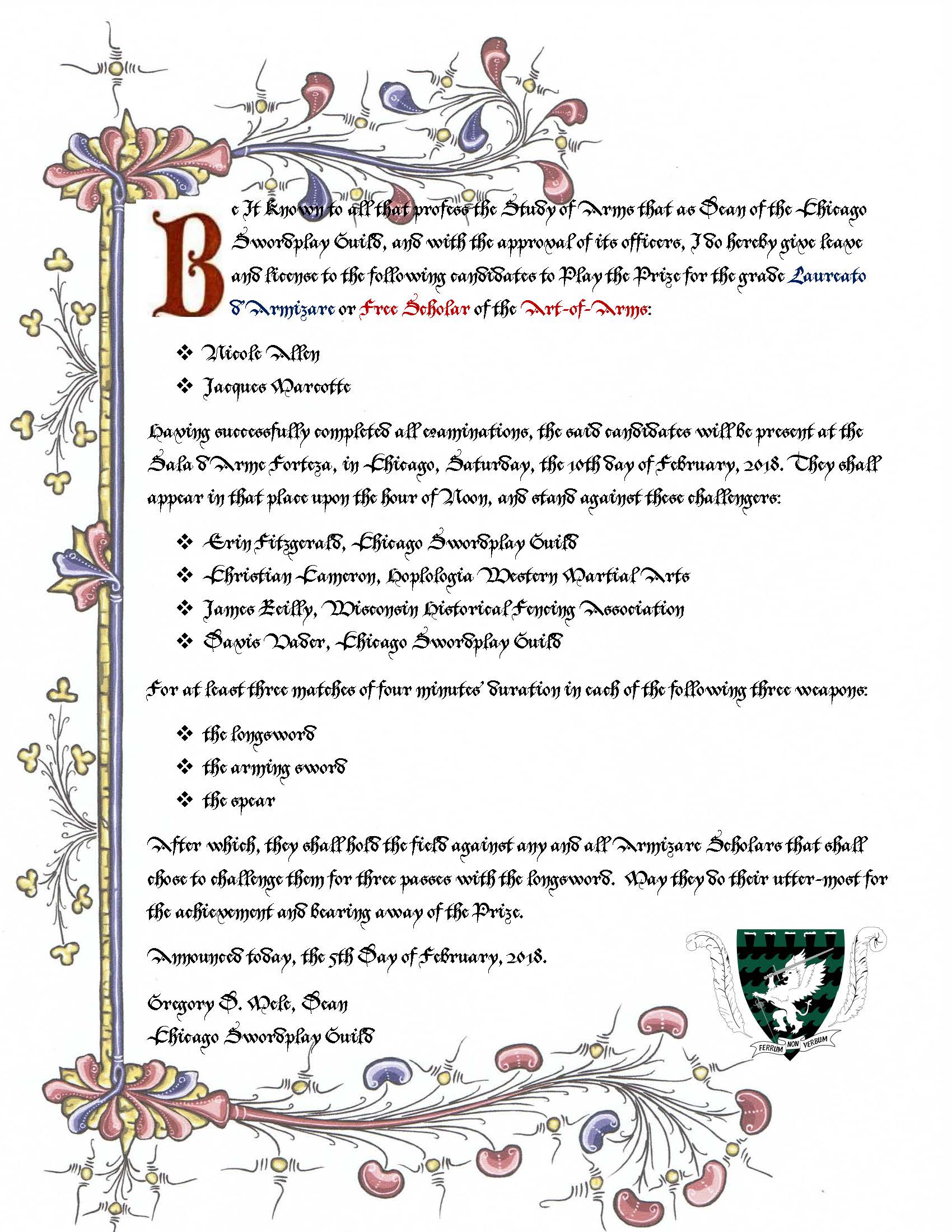 Please join us in wishing Jesse, Nicole and Jacques the best of luck in the upcoming ordeal!