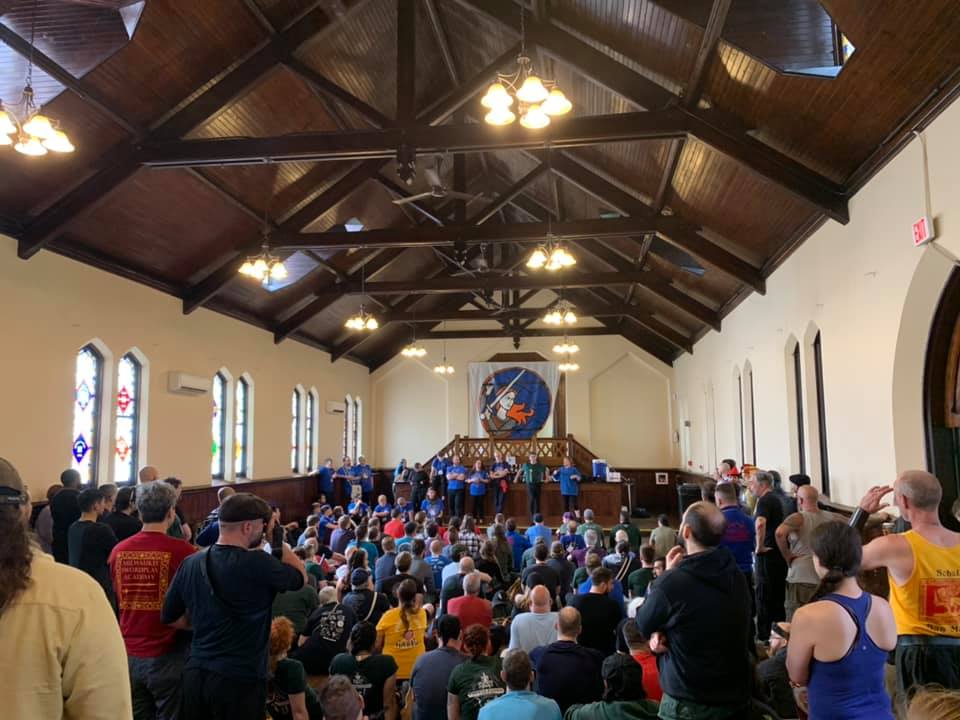 NB: Click on images for their full glory!
Back in 1999, back when the term "HEMA" was years from existing, Col. Dwight McLemore of The School of Two Swords, Pete Kautz of Alliance Marital Arts (and coiner of the term Western Martial Arts) and I decided that we would host a small gathering of ourselves, our students and a few other teachers of Euro-American fighting arts. Since Chicago was centrally located in the US, with two major airports, we decided I would host. We named the event, subtly, I think, the "Western Martial Arts Workshop" or W.M.A.W (we say the acronym by pronouncing each letter, not W-MAHW). We had no staff besides myself and my friend Aaron Popowtich, and 35 people (34 Americans and 1 Canadian, making it an 'International' event ) with one track of classes.That was 1999.
Twenty years later, WMAW is going strong: we had over 200 people from the US, UK, Canada, Australia, Germany, Italy and New Zealand. We also had our most ambitious and complicated schedule, hands down, with a fourth class track, a second armoured deed (aka "The Mini Deed"), a Destreza challenge event, and three hours of mass combat experiments.
HOPLITES, AND CONDOTTIERI AND DRONES — OH MY!: MASS COMBAT EXPERIMENTS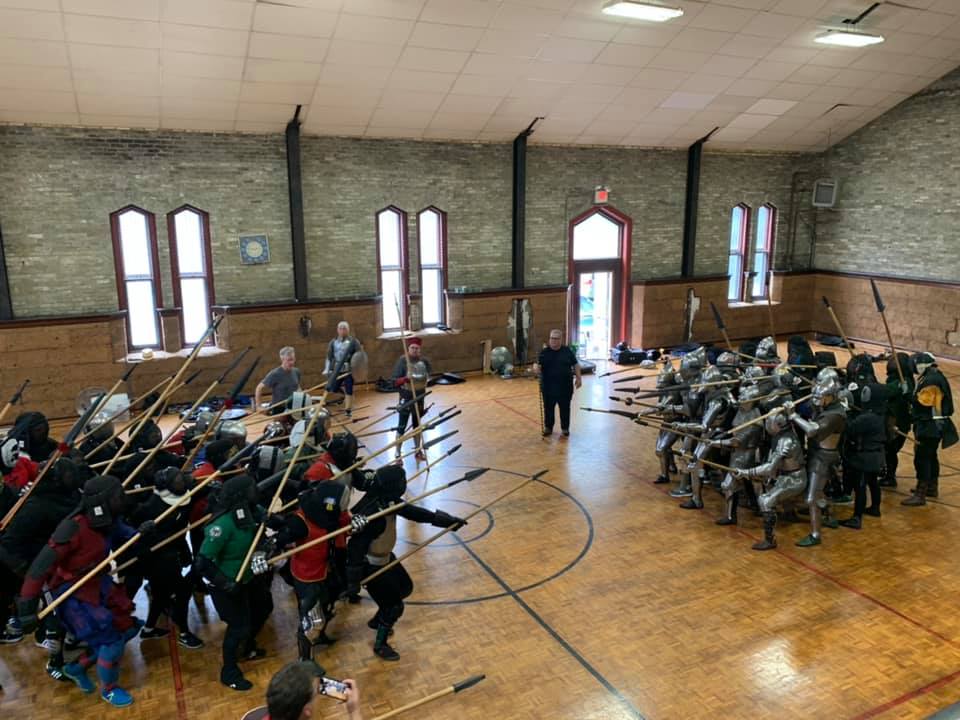 Firstly, I must thank my dear friend, fellow pilgrim (literally), and co-conspirator, Christian G. Cameron, for talking me into the Hoplite Experiment, and a similar, late medieval counterpart: the Italian Experiment. "We have neither the room nor the infrastructure to do this." I insisted. "But when else are we going to get 40 or 50 trained HEMA people to slam into each other with shields?" As it turned out, we had just over 60 people slamming into each other, over and over, all in the name of science. Special kudos to Dr. Paul Bardunias, who made us scientifically legit, and looked like a kid in a candy store, as he strapped a force meter onto his chest and let himself be squished at the center of two engaging phalanxes. From Paul I also learned how little I know about either hoplite warfare or entomology, but that is another story.
(You can see a bunch of video of the experiments, shot by overhead drones, here.)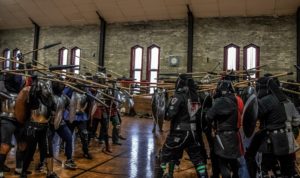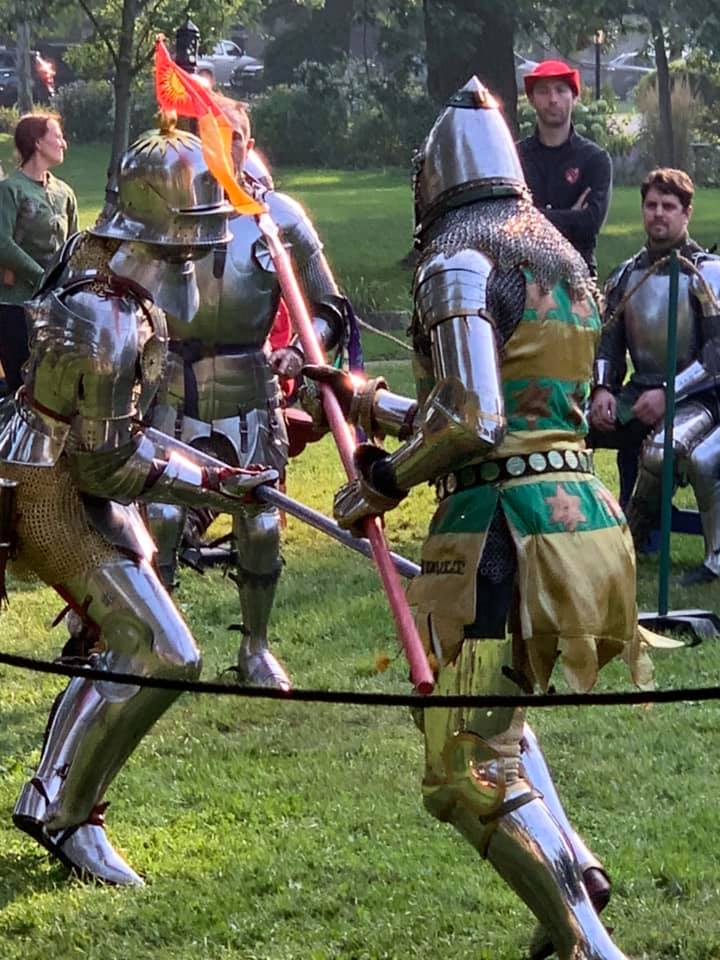 Of course, we also had our formal, armoured Deed of Arms, which saw over 20 combatants in full harness, including five ladies-at-arms, our largest contingent of female armoured fighters ever! The Deed was well-fought, with a lot of good will, even though Team Italy, with primarily c. 1390 harness was a bit behind in the arms race (and thus target opportunities) against the mid-to-late 15th harness Team Germany combined with their excellent fencing skills!
The entire Deed of Arms can be seen here: