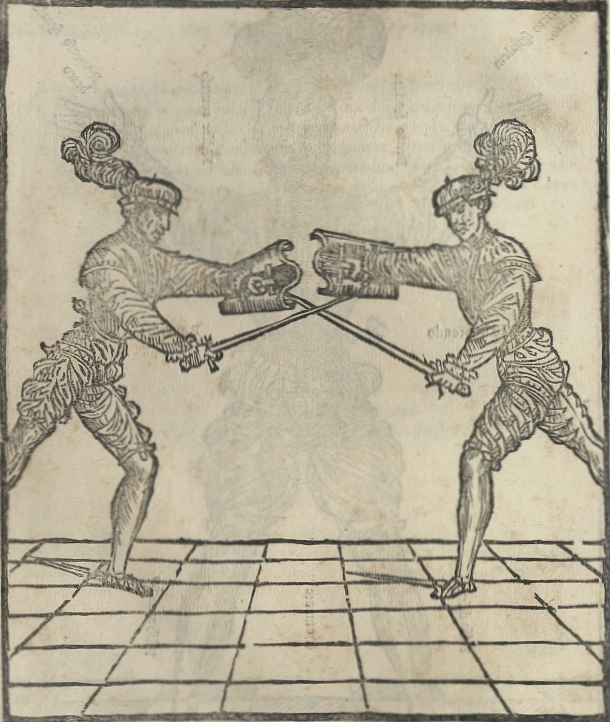 Mark your calendars for September 2016, because REGISTRATION IS OPEN!
The Chicago Swordplay Guild and the DeKoven Foundation present an event celebrating the ancient & living traditions of the land that brought you Fiore, Fabris, Marozzo, Galileo, DaVinci, Casanova and … spaghetti!
Located at the picturesque DeKoven Center, home to the Western Martial Arts Workshop, the conference is a retreat with attendance limited to the 60 students that DeKoven can host. Your registration fee  includes ALL classes, meals and lodging onsite at the beautiful DeKoeven campus.
This is a unique event and a unique opportunity to train in a private environment with some of the finest modern teachers of the Art of Defense. Act now, because ttendance is limited to the 70 folks we can house on site!paces will go fast. We look forward to crossing swords with you!
DETAILS:
Dates: September 16 – 18, 2016
Instructors:
We are pleased to bring an international cast of renowned instructors including:
Devon Boorman, Academie Duello (Canada)
Bob Charrette, Forteza Historic Swordwork Guild (USA)
Roberto Gotti, Guardia di Croce (Italy)
Sean Hayes, Northwest Fencing Academy (USA)
Greg Mele, Chicago Swordplay Guild (USA)
John O'Meara, Chicago Swordplay Guild (USA)
Marco Quarta, Nova Scrimia (Italy/USA)
Robert Rutherfoord, Chicago Swordplay Guild (USA)
Class Roster:

This year we have organized classes two ways: stand alone classes on a wide variety of topics, and several themes, meant to allow either in-depth study of one topic or to show commonality throughout the breadth of Italian fighting traditions. Stick with your favorite arts or dive into a pool 600 years deep!
Series One: Control the Center
These 3 hr classes allow an in-depth exploration of both the how and why of Italian martial arts.
The Tactics of Bolognese Sword and Buckler Combat (Devon Boorman)
The Tactics of Empty-Handed Combat (Marco Quarta)
The  Tactics of Armizare (Greg Mele)
Series Two: So You Got Yourself Into a Duel…
As much as we imagine skilled swordsman meeting at dawn, most duelists had often never fought before, and might not even be trained combatants. In these 2hr classes, students are taught what the historical masters themselves considered the "bare bones" basics of their art, in order to fight and survive. A perfect way to try something new!
Dall'Aggochie's 30 Day Recipe for Success (Robert Rutherfoord)
You Got into Another Duel? A Survival Guide to Italian Rapier (Devon Boorman)
Dueling Fin de Ceicle Style: A Short and Concise Guide to the Dueling Saber (Sean Hayes)
Series Three: In Arnis — The Art of Armoured Combat
Every year folks who participate in the armoured deed of arms talk about how much fun it was…but also who they wish they had more time to use all of that  gear they lugged across the country. Well, we listened! This third series, taught "on the green" (weather permitting) combines daily classes, coached fencing and lectures — and of course, the invitational Armoured Deed!
Commonalities of Spada, Lanza and Azza en Arme: Making the Cross in Armoured Combat (Bob Charrette, Forteza Historic Swordwork Guild)
Armour as Worn: Understanding the Practical Ramifications of Harness Choice in Modern Deeds of Arms (Bob Charrette, Sean Hayes and Greg Mele)
Now We Wrestle: Moments of Transition in Armoured Combat (Sean Hayes, Northwest Fencing Academy)
The return of Uncle Bob's Armour Schmooze
Stand-Alone Classes
Two and three hour classes on a wide variety of topics covering the 14th – 19th centuries!
Armizare
Integrated Body Mechanics and Movement in the Art of Arms (Sean Hayes)
The "New Footwork" of Filippo Vadi: Variations on a theme in Italian Longsword (Greg Mele)
Bolognese Fencing
Bolognese Fencing without Tears (Robert Rutherfoord)
Spadone: the King of Swords (Roberto Gotti)
Marozzo's Defense Against the Dagger (Roberto Gotti)
Rapier Fencing
Getting from Dui Tempi to Stesso Tempo in Six Easy Lessons (John O'Meara)
Tutta Coperta I: The Dagger Has the

Rapier's Back (John O'Meara)

Tutta Coperta II: The Dagger Free

s the Rapier (John O'Meara)

Infighting and Disarms with the Rapier (Devon Boorman)
18th – 19th c Martial Arts
Stick-Fencing: From Gentleman's Cane to Modern Self-Defense (Marco Quarta)
Contests-at-Arms
An unarmoured Accolade Tournament with Sword, Spear & Dagger
An invitational Armoured Deed-of-Arms;
A Contest-of-Arms with Sword, Rapier and their trusted companions: the Buckler and Dagger.
More details forthcoming!
Accommodations:
(Details for getting to Racine can be found on the WMAW website)
Location:
The DeKoven Center
600 21st Street
Racine, WI 53403
On campus; double and triple rooms. You will be able to request the roommate of your choice when you register, and we will make every effort to accommodate you. Lodging is from Thurs to Sat.
Nine hot meals.
Costs:
All-Inclusive price: $ 450.00
No cancellation refunds after August 1st, 2016
Registration Form:
Viva Italia Registration Form (fillable)
Contact Info: