Register now! Running Thursday, September 15 through Sunday,  September 18, 2011, at the scenic DeKoven Center in Wisconsin USA,  the  Western Martial Arts Workshop (WMAW) is the premier North American event for hands-on study of Historical European and American Martial Arts. Limited openings – register now.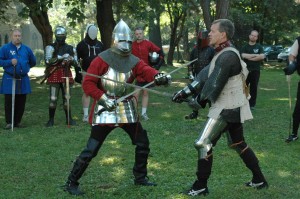 CSG is proud to once again offer 4 days of both in-depth and focused classes with fresh material, taught to a professional standard by an instructor base spanning three continents, comprised of martial artists and researchers who have help set the Gold Standard for the entire western arts community. Check out our 2011 roster.
WMAW 2011 is for anyone interested in Western fighting styles — from the Medieval to Early Modern American. Whether you are a long-time historical fencer looking to enhance your training through an in-depth class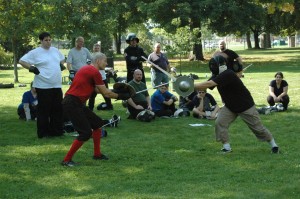 with some of today's top instructors, a newcomer just getting your feet wet, an Asian martial artist curious about the methods of your western counterparts, or a fight choreographer who'd like to add a layer of historical accuracy to your staged violence,  this event has something for you.