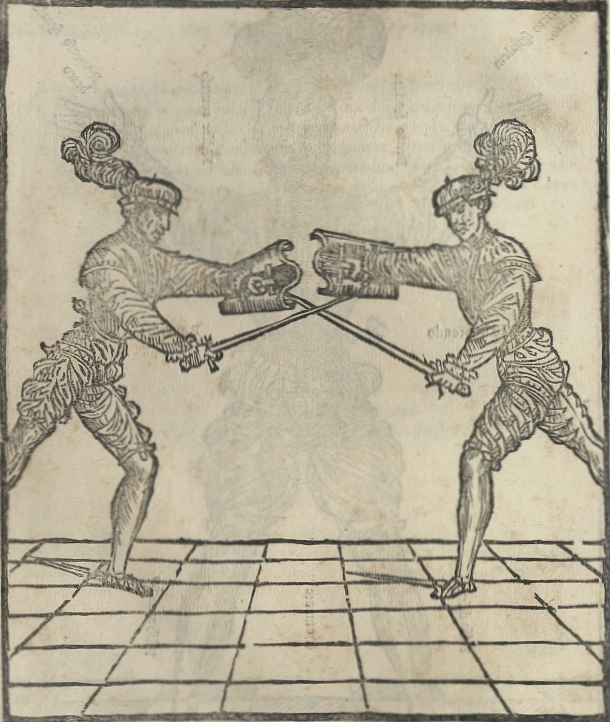 Mark your calendars for September 2014!
The Chicago Swordplay Guild and the DeKoven Foundation – the same team that have brought you WMAW for over a decade – are please to present an event for students in the Noble Art and Science of Defense: The DeKoven School of Arms. After years of attendees decrying a two-year wait between WMAW's, in 2009 we hosted The 600: Prepare for Fiore – a celebration of the 600th anniversary of the Flower of Battle. This was followed by last year's Armizare Academy.
In 2014, we turn to the Mediterranean Renaissance and the art of the duel! This full, three day event will feature:
A roster of leading instructors and experts in Renaissance Swordplay, including Devon Boorman, Puck Curtis, Tom Leoni, John O'Meara and Tim Rivera
Introductory and in-depth classes in early 16th century swordplay, including Iberian "Esgrima Comun" and Bolognese swordsmanship;
Expert instruction in the jewel in the crown of Renaissance Italian swordplay: the elegant rapier;
A chance for extensive training in the mysteries of LaVerdadera Destreza;
Lectures and demonstrations;
A Contest of Arms with sword, rapier and their trusted companions, the buckler and dagger.
Located at the picturesque DeKoven Center, home to the Western Martial Arts Workshop, the conference is a retreat with attendance limited to the 60 students that DeKoven can host. Your registration fee  includes entry, lodging and all nine, hot meals.
This is a unique event and a unique opportunity to train in a private environment with some of the finest modern teachers of the Art of Defense. Act now, because spaces will go fast. We look forward to crossing swords with you!
DETAILS:
Dates: September 5 – 7, 2014
Class Roster:
Download the  Class Roster
Location:
The DeKoven Center
600 21st Street
Racine, WI 53403
(Details for getting to Racine can be found on the WMAW website)
Accommodations:
On campus; all rooms have two single beds. You will be able to request the roommate of your choice when you register, and we will make every effort to accommodate you. Lodging is from Thurs to Sat.
Nine hot meals.
Costs:
$300.00 inclusive before March 1st; $375 thereafter. (Almost a 25% savings for early registration!) No cancellation refunds after July 1st, 2014
Registration Form:
Contact Info: