CSG will soon move to Forteza Fitness,  Physical Culture & Martial Arts in Chicago's Ravenswood area. Our new home will be a unique 5000 sq. ft., c.1900 facility, with classes offered in historical swordplay and 'old school' fitness training. Contact us for updates on classes, seminars and special events!
Beginning in late January 2012, Forteza Fitness, Physical Culture & Martial Arts' offerings to Chicagoland residents will include:
A fitness studio combining functional fitness training with modern nutritional counseling;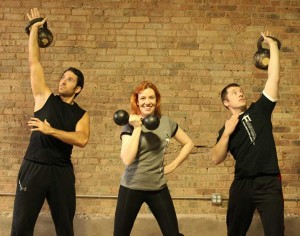 19th century "physical culture" – workouts using calisthenics, Indian clubs, medicine balls, therapeutic gymnastics, body-weight exercises and games designed to create natural strength and grace with athletic performance;
The Midwest's only full-time school for the study of traditional Western martial arts and historical swordplay – the art of the longsword, rapier, arming sword, as well as Bartitsu – the martial art made famous by  Sir Arthur Conan Doyle's beloved character, Sherlock Holmes;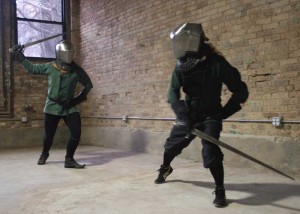 Classes with Chicagoland's only licensed instructor in Martial Blade Concepts (MBC) self-defense – a nationally renowned system of hand, stick and knife defense designed for modern people with limited training time;
A "Gymuseum" of antique exercise equipment and 19th century prints portraying combat sport athletes in training;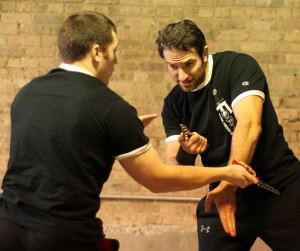 An international center for education on the rich, sophisticated martial traditions of Western Civilization;
An innovative, eclectic series of workshops, lectures and unique social events.
New to historical swordfighting? Forteza Fitness, Physical Culture & Martial Arts will offer our ever-popular introductory classes in the medieval longsword and the Renaissance rapier! The CSG will also continue to provide Introductory Classes at the Chicago Park District-Pulaski Park location as part of the CPD Arts Partners Program.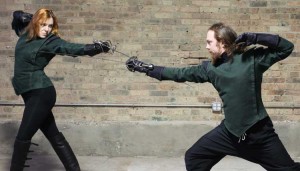 Contact us for more information and to be put on our list for regular updates on fitness training, swordplay classes and other western martial arts offerings!